Happy Monday from the Bahamas! I'm here for work {I truly can't complain about this one!} and we're making the most of every minute. {cv} couldn't get away from the office, so I got to bring my bff, {ch}, instead--not a bad trade-off if you ask me ;) Thank heavens for free wi-fi because I've been able to
Instagram
from my beach chair...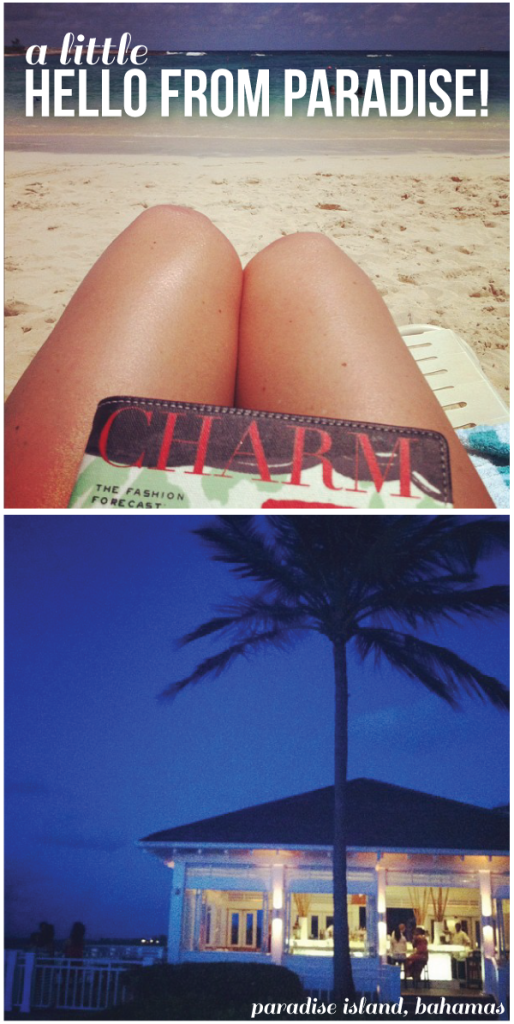 This post will be short and sweet because I'm off to a morning meeting, but I couldn't leave you all without a taste of the Bahamas. If you need a little vacay in paradise, be sure to follow me on
Instagram
:) And don't worry--I'm being
sun savvy
as always, sporting my trusty
SPF 50
. More soon, friends!
P.S. I have some very special friends filling in for me this week while I'm away--but don't worry, I'll be back for Friday's Fancies! They'll be sharing their favorite summer refreshments...you're going to love it!